M1 Desktop Injection Molding Machine for sale
Machine Size: 600mm*300mm*530mm
Machine Weight: 45kgs
Screw Diameter: 16
Injection Unit Motor Torque: 12N*m
Clamping Unit Motor: 8N*m
Maximum shot Weight: 10grams
Maximum Clamping Force: 20KN
Temperature Control Range: 50C-350C
Heating Connect Point: 4 heating band
Mold Opening Stroke: 135mm (not included mold)
Maximum Mold Size: 150mm*150mm
Injection Speed: 12second (5grams PP material )
Control System: 5 Inch touch screen
Power: Single Phase 220V/1kw

Moiron M1 Desktop Injection Molding Machine for sale
Machine Feature:
Automatic desktop injection molding machine with a small size:600mm*300mm*530mm
All electric .
Full automatic control of molding actions, pressure, time and temperatures.
1″ steel bar construction.
Precision ballscrews and sensors.
Touch screen tablet PC for user control
Precision distance, temperature and pressure sensors
Repeatable processes once injection profile file established
No water cooling line installation required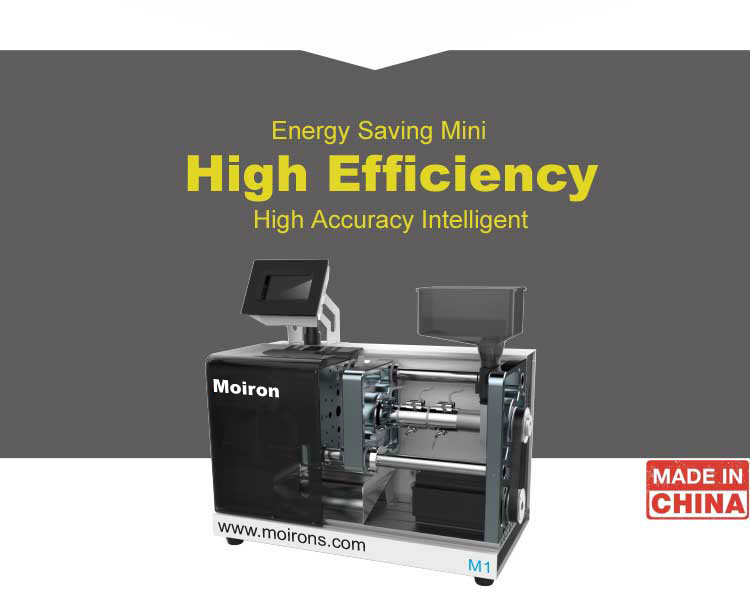 Machine Warranty:
1 year part replacement warranty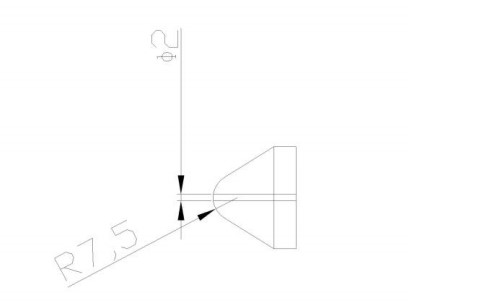 Maybe you need desktop injection molding machine

Low Volume Manufacturing-If the part will not be consumed more than 300K pieces a year,Moiron is best choice.
Engineering Prototype, Research and Development-
It also allows a clear separation of the cost accounting of the daily conventional manufacturing processes from the costs of product development.
Hobbyist / Engineer Alone-
You may start a new business while keeping your day job. One of the problems of this is the difficulty in establishing relationships with local businesses when you have limited working hours.
it's ability to work with a wide variety of plastic resins. This includes:
Acrylonitrile Butadiene Styrene (ABS)
Acetal
High Density Polyethylene (HDPE)
Polypropylene Plastic (PP)
Polystyrene (PS)
Thermoplastic Elastomeric Olefin (TPO)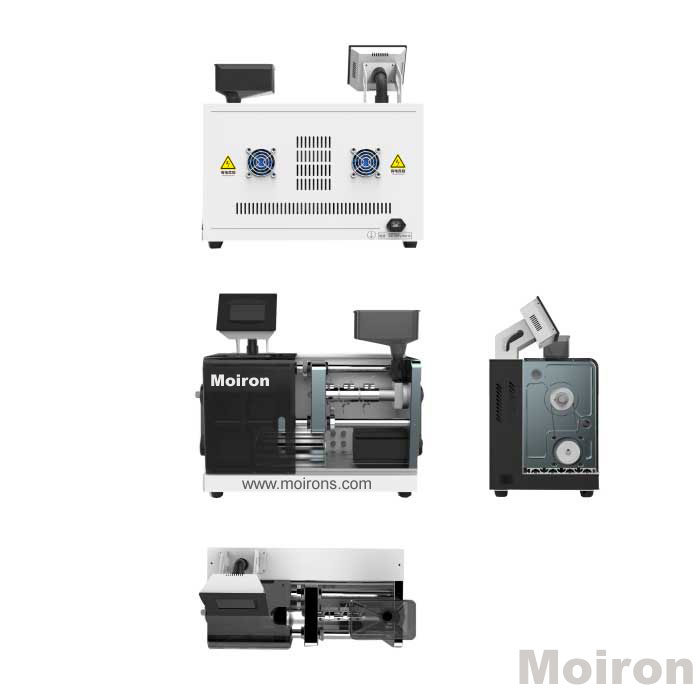 What kinds of plastic products can be made by this desktop injection molding machine.
Cap snap buttons
Plastic Caps
The unit includes a 5" touch screen to control all functions of the process. From here you'll be able to start and stop the machine, make adjustments to settings, and monitor the progress of each cycle.
It requires 220V power and utilizes a heater of 1200W. It utilizes air cooling for the mold area so no dedicated water supply is necessary. An electronically controlled fan is built into the top of the molding area. The temperature is precisely controlled throughout each cycle using a setting in the control panel. Once this is set the unit monitors the temperature and adjusts the fan speed accordingly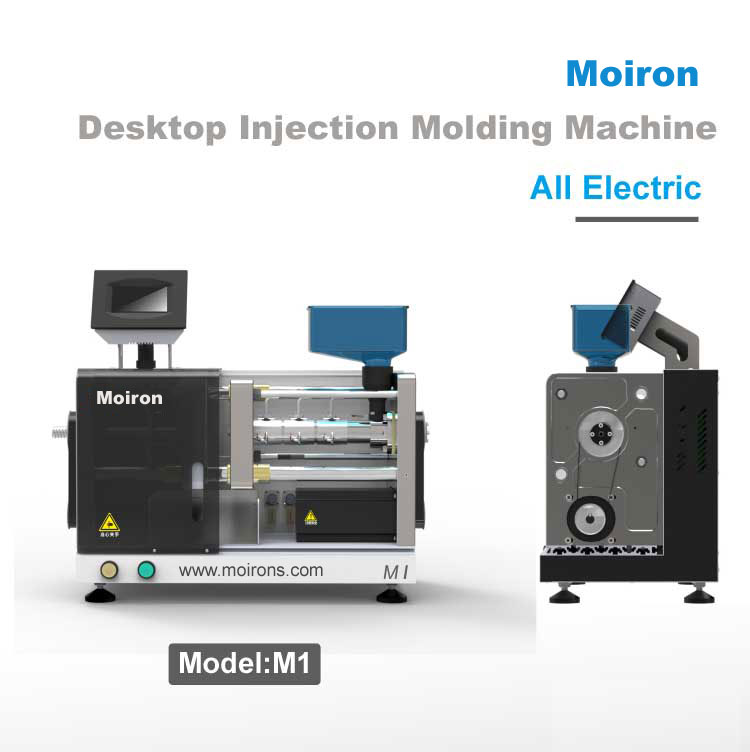 Order:M1 Desktop Injection Molding Machine for sale