M2 Mini Injection Molding Machine
Machine Size: 600mm*300mm*530mm
Machine Weight: 48
Screw Diameter: 16
Injection Unit Motor Torque: 12N*m
Clamping Unit Motor: 8N*m
Maximum shot Weight: 30 grams
Maximum Clamping Force: 100KN
Temperature Control Range: 50C-350C
Heating Connect Point: 4 heating band
Mold Opening Stroke: 135mm (not included mold)
Maximum Mold Size: 150mm*150mm
Injection Speed: 12second (5grams PP material )
Control System: 5 Inch touch screen
Power: Single Phase 220V/1kw

Mini Injection molding machine

High accuracy(can make small parts weight<0.01g micro product)(Leading technology)
1):PID temperature control±1℃
2): Mold clamping accuracy 0.01mm
3): Shot weight accuracy 0.01g
4): Shot peak pressure 1kg
The machine is especially designed for small parts; precise screw injection system make sure the high accuracy of minimum shot(even if shot weight<0.01g); adopt servo control system, 24 high accuracy absolute encoders with good stability and high accuracy Repeatability , improving the stability of product shaping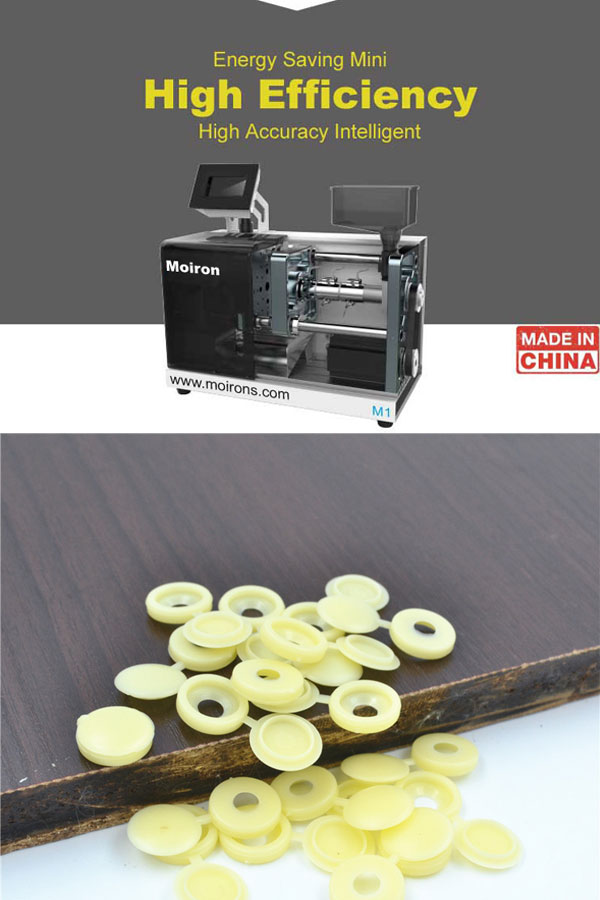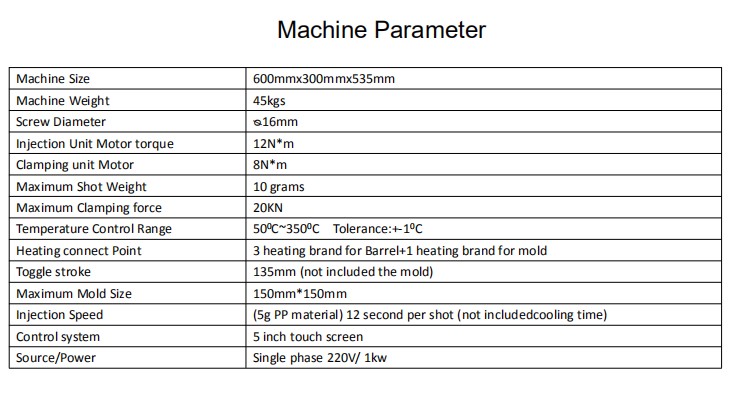 1.Mini Size:
Our mini injection molding machine covers an area of about 1square meters,and can build mini injection workshop, saving investment of workshop and mold.
Machine dimension:600mm*340mm*530mm;
Net weight:45kg.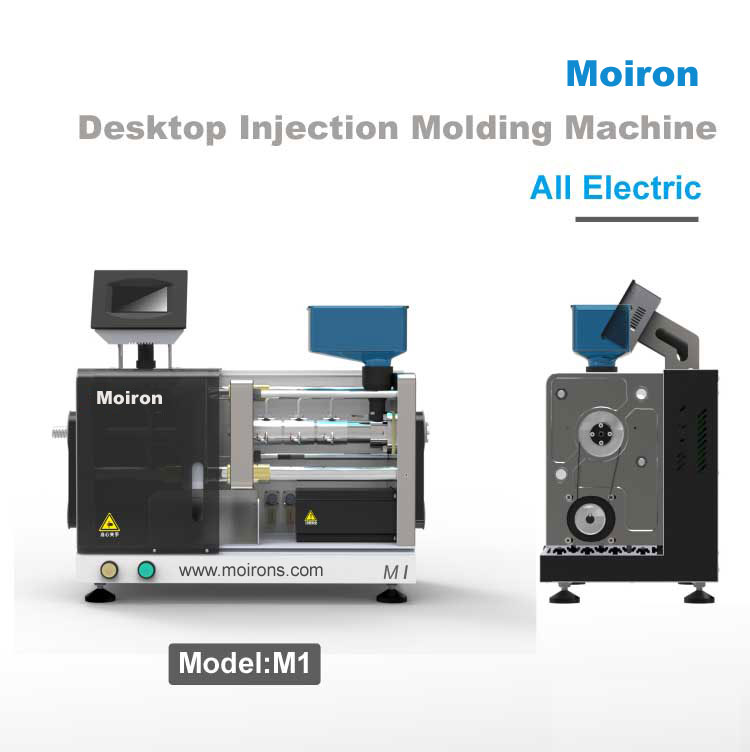 2.Energy saving(0.75KW/h)
Traditional hydraulic press 15KW/H
Moiron Mini automatic press 1KW/H
Servo energy saving injection press is equipped with high performance servo electric motor driving control system. Output power of servo motor varies as loading changes so more energy consuming is not existing. During keeping pressure state, motor rotating decrease with low energy consuming. During cooling state, motor is nearly not working. The shot accuracy is improved, at the same time electricity, water saved.

3.High performance
Quality control(Cycle/remaining/injection time)
Automatic shutdown when alarming
PID temperature control
Electrically heated mold(without no mold heating machine)
Ready state temperature
Machine operation speed controllable
Mold voltage protection function
Screw torque protection
Four clamping speed
Four injection
Four keeping pressure
Four metering
Automatic mold adjustment program
Communication instructions for servo and upper machine (good anti-interference)
Automatic refueling for active parts
Middle mandrel speed up to 99
Mandrel speed and torque controllable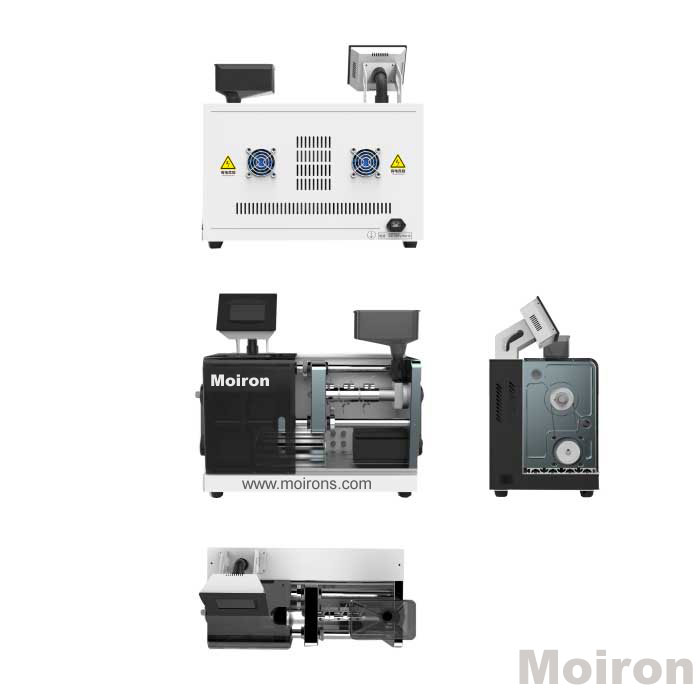 4.High efficiency: 3.5s shaping cycle
Traditional hydraulic press:
Shot speed: 160~200mm/s
Molding cycle :7~10 /s
Mini:
Max shot speed: 500mm/s
Molding cycle 3.5 /s
Simple and individual interface
Different language display
Deal and save 100 sets mold information
Product counting- Production batch setting
Exit program
Counter
Let featured
Purging program
Injection and clamping position precision measurement
Pressure Servo and precision load measurement sensor closed-loop control
The absolute 24 value of the servo motor
Four barrel temperature control zone(Hot runner heater)
Two Thermostat for Mold (two heaters)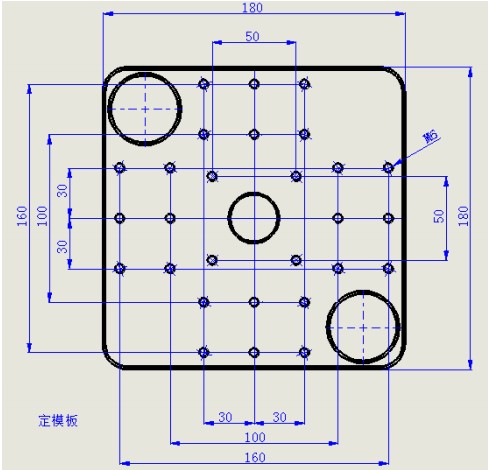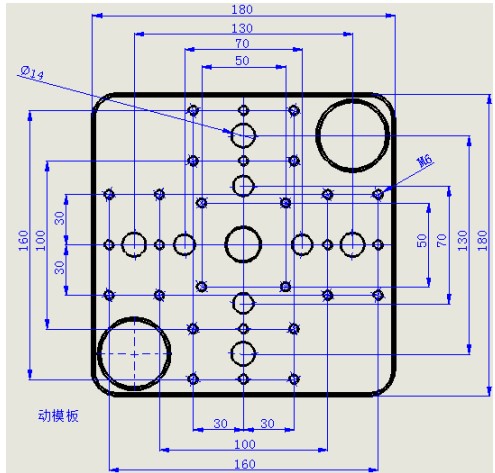 5.Intelligent
Few people at site or realize unmanned.
Computer/cellphone: business trip for you to connect internet to know the situation of the machine.
You can operate and monitor the machine on your office.
6.Application
Micro-precision parts production
Long-term or small orders
Laboratory testing /making samples
Test-production
Clean room production
Teaching and training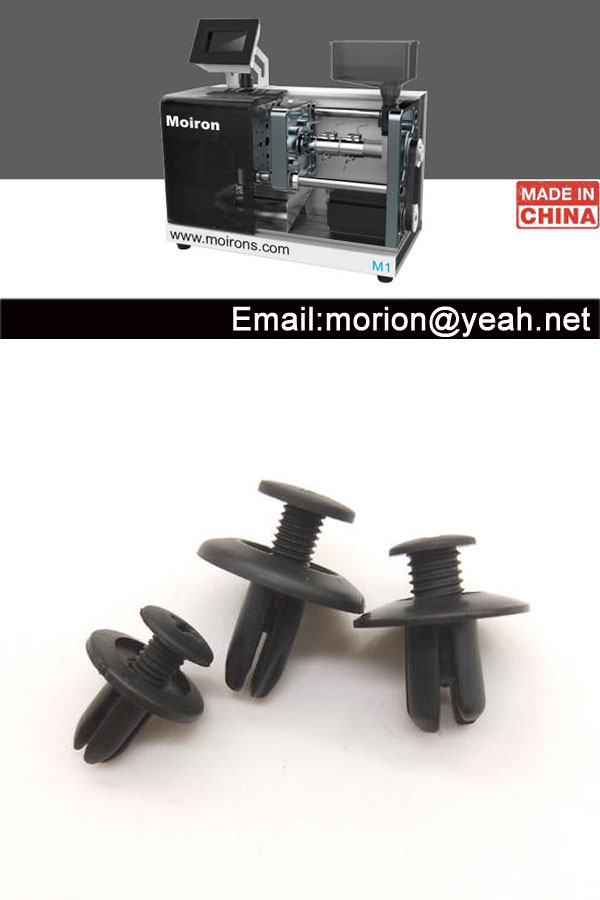 7.Quality
Ultra-high-speed performance dual-core CPU,Computing speed 0.13us,Scan time 1ms
Servo control system uses MECHATROL+INK embedded CNC technology,Substantially increasing plasticized performance,switching speed of change.
Servo motor is equipped with absolute encoder 24;if power failure or power outage to replace the mechanical parts,it also real-time memory location.
Employ servo feedback mathematical precision torque control + high precision load sensors, to realize high precision measurement of plastics.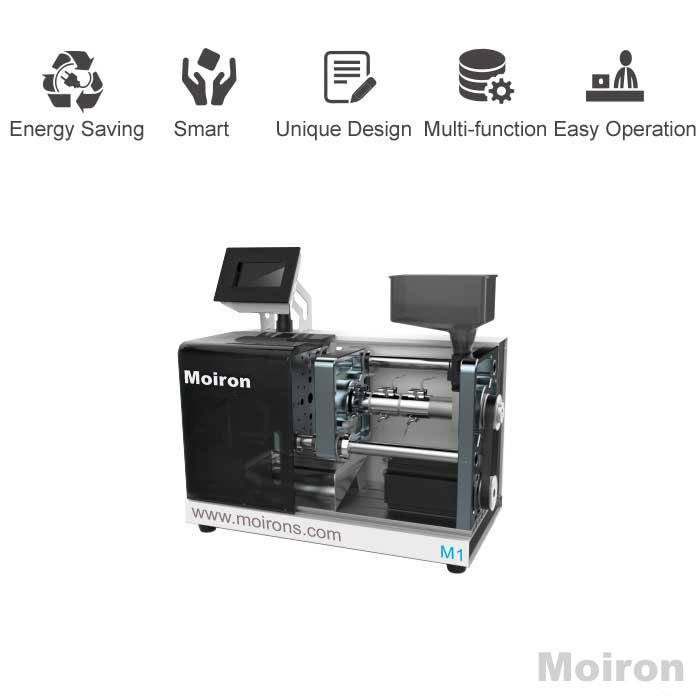 Moiron is an automatic injection molding machine with a small 600mm*300mm*535mm. It is a good fit for low-volume (less than 100K/yr) production, prototyping activities, technical colleges, and hobbyists:
· No water cooling line installation is required
· Plugs into your standard wall outlet (110V)
· One year part replacement warranty
Moiron as an alternative to the expensive overpowered large injection molding machines that are typically over designed for R&D, Prototyping, Product Design, Education, Hobby and other Low-Volume production environments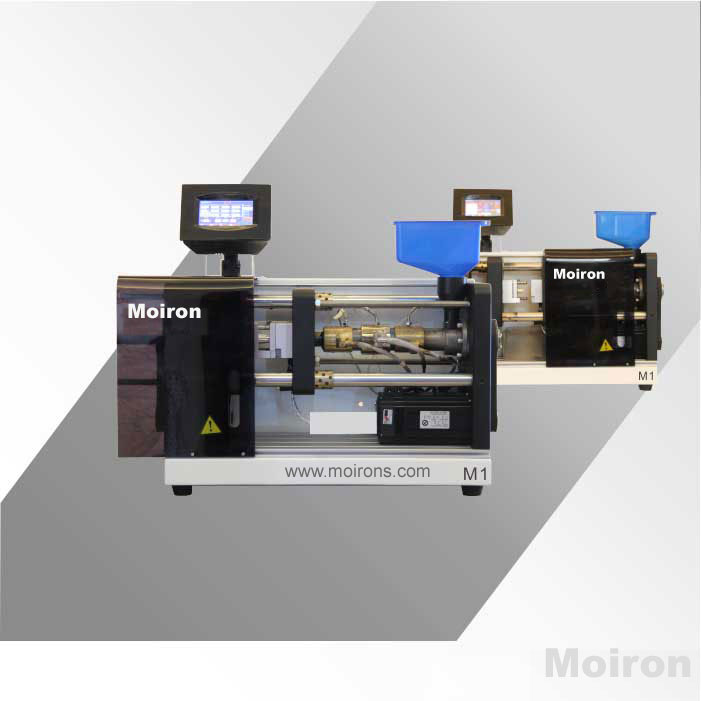 Do you have any question?
Q:Where have you exported your equipment?
We've already exported to more than 30 countries in Aisa,Europe,Middle East,Africa,South America.etc.
Q:Can you arrange the visit to your user?
YES.
Q:Can you customized the machine according to our requirements?
YES
Q:Is your equipment in accordance with ISO9001?
Yes,we will design and manufacture the equipment according to the requirement of ISO9001 in your company.
Q:What it your payment terms?
Generally,TT or irrevocable L/C at sight.
Q:How about your after sale service?
We will reply you within 24 hours by email or phone.
If we have local agent,we will arrange him to your site within 24 hours to assist you to shoot the problem.
Q:How about the staff training?
Normally,we will train your staffs during the installation in your site,you are also welcome to send your staff train in our factory.
Q:How many coutries have you done the Turnkey Project?
Russia,Nigeria,Saudi Arabia,Uzbekistan,Tajikistan,Indonesia,etc.
Q:How long will the turnkey project take?
About 2 months from designing the layout to finish installation and commissioning.
Q:Which kind of after-sales service you can offer?
Except the regular service,we can also provide you know-how transfer,and dispatch our qualified engineers to help you run the factory up to 6-12months
Q:What should we prepare for setting up injection molding plant basically?
Please prepare the land,building construction,water,electricity.etc.
Q:What kind of certificate you have?
We have ISO,CE certification ,etc.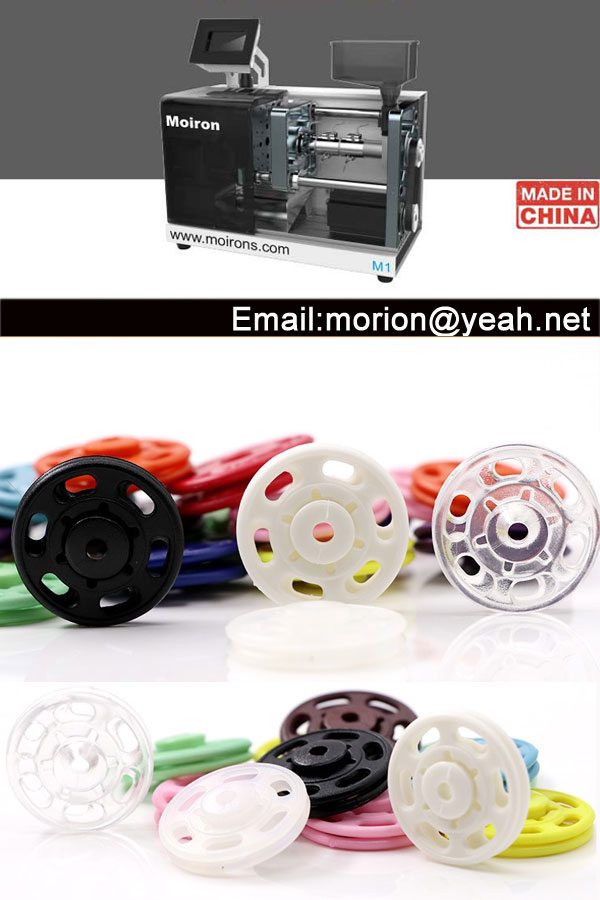 Order:M2 Mini Injection Molding Machine